Pro Flow Radio Updatess

Yo Wasup up fam. It's yo Ohio homey MaD MaXxx just letting you know that Pro Flow Radio has just created an online social network through ning.com. I have been trying to figure out a way to link every artist I meet or every artist that submits music to the Pro Flow Radio series. I decided that http://proflowradio.ning.com could be the easiest way to stay linked and share media. It is a free site similar to myspace so you can choose a nickname, upload music & photos and it also gives you an accurate xml rss blogging feed that your peeps can subscribe to for free. It also has a personal chat room that we will be utilizing soon!
If you don't sign up then you may not be linked with our All Stars and you may miss out on precious exposure. So sign up cause it only takes like 2 minutes. Upload your photos and invite your whole mailing list. You are the key! Put it in the door, turn it, open the door and move forward. Quit looking from the outside in. Its time to elevate your reach & exposure.
Also, if you have access to a mic, you may be eligible to host a segment on our internationally syndicated radio series. Email or Call me
And if you know any Asian M.C.'s, singers etc, tell them to submit for our upcoming Paragon 360 radio show which will focus on Asian artists and other overseas peeps!
Peep are new site Menus. They will help you and your fans to navigate through our websites.
And don't forget about our Live Wed Broadcasts at Radio-Freedom.com

--
www.ProFlowRadio.com
"Nuthin But that Platinum Sound..."


MaD MaXxx
President of Operations
www.maxheat.com

Username: kingpain
Password: platwax8

------
Sponsored By:


Recorded, Mixed & Mastered By:
Mike Mosley (Ohio)
Shockwave Studio

330 794 3127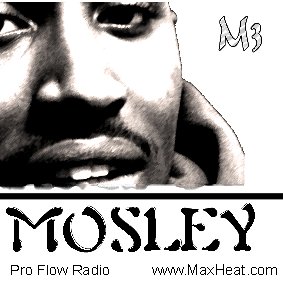 &